Poets & Writers
Not a review, but a round-up of small publishers and their authors – Gival Press and Ghost Horse are proud to be part of this article:
GIVAL PRESS
Founded: 1998
Location: Arlington, Virginia
Publishes: Literary fiction, nonfiction, and poetry
Accepts: Queries via e-mail during the open reading period, from May 15 to August 15
Contact: givalpress@yahoo.com; givalpress.com
THOMAS H. MCNEELY, the author of Ghost Horse, published in November by Gival Press: The one thing I would never do, I told myself, was enter my debut novel, Ghost Horse, in a publication contest. I had worked on it too long (almost thirteen years); my former Stegner fellows, many of whom had landed deals with major trade houses, would look down their noses at me; it would be an admission of failure. And yet, in the spring of 2013, that's exactly what I did. I submitted Ghost Horse for the Gival Press Novel Award. It was the best decision I have ever made as a writer.
By the time I sent Ghost Horse to Gival, it had already gone the rounds of New York agents. Even those who had courted me before now showed no interest. This was in 2010. At the end of that year, I was diagnosed with cancer. When I returned toGhost Horse in 2012, I saw it in a radically different way. It's a novel that mixes the personal and political, and the worlds of childhood and adulthood, in a prickly, idiomatic, very local way—in other words, the kind of novel I like, but not the kind, I realized, that is likely to sell to a trade press.
When I found the contest notice in Poets & Writers Magazine and checked out Gival Press's backlist, I knew that I had found a home for Ghost Horse, if I was lucky enough to get in the door. By then, I had researched the independent press market as well. Where else would I find a press that was concerned with issues of race and class, especially relations between Anglo and Latino communities, especially in the Southwest?
I feel incredibly lucky that Gival Press picked my book. Because Ghost Horse won Gival's annual novel award, it hasn't gotten "lost in the list," as some of my colleagues' books have at major houses. I have been amazed by Gival's constant availability and kindness. We've discussed everything from the layout to cover art to where to place ads. Most of all, Robert Giron, my editor, understands my vision for the book. I am grateful to have found a publishing house willing to lead Ghost Horse into the world.

ROBERT L. GIRON, the publisher of Gival Press: When I started Gival Press in 1998, my mission was to publish thought-provoking literary works—by writers of various backgrounds—that, hopefully, will endure. For our novel contest, which we started in 2005, all entries are screened by me, anonymously, because I insist on focusing on the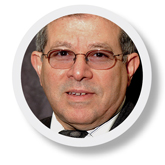 work and not who wrote it. I narrow the pool to the top five entries, then pass the entries to our judge, who also reads the works anonymously, and he or she chooses the winner.
It is safe to say that the finalists chosen by me during any particular year match the sentiment I have for the press, including our mission and desire to promote works that might not otherwise get published by the major publishing companies. I am not seeking a quick reading fix but rather I am searching for works that will endure. Thomas H. McNeely's novel fits this bill. His style of writing, gripping characters, and the provocation of thought grabbed my attention. This is not sensationalism for pure commercial entertainment.